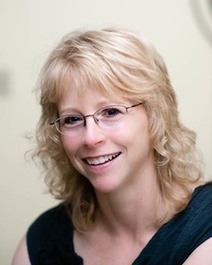 Skye Genaro's fascination with psychics and other gifted individuals sparked when her own clairvoyant and clairaudient abilities began to grow. As a young girl, she experienced flashes of "knowing", but she didn't recognize her intuitive insight until many years into adulthood.

When she's not writing, Skye is seeking out her next adventure. She and her husband can be found buzzing through the streets of Delhi on a tuk-tuk, rock climbing in Thailand, and canoeing whitewater rapids closer to home. She's been heard more than once saying "whoa, maybe that wasn't such a great idea," but she's usually smiling when she says it.

Skye writes short stories and novels featuring characters with paranormal gifts. She has also written movie scripts, one of which spent time in that mysterious entertainment industry labyrinth called "development."

---
Skye currently has six teen books, novelettes and short stories available.

Echo Across Time, Book One in the Echo Saga
Echo Into Darkness, Book Two in the Echo Saga
After the Dance, an Echo Across Time short story
Four First Kisses, an Echo Across Time short story
Anything She Wants, a novelette
Supernatural Summer, a novelett
e
View books here.

Twenty-One Random Facts About Skye

1. She was born and raised in the Madison, WI area
now lives in Portland, Oregon. She does not miss the snow. Not one bit.
2. She went on a ghost tour to visit haunted locations in Portland, Oregon and loved it. One of the locations, Old Towne Pizza, inspired a scene in the third book of the Echo Saga.
3. Her favorite author as a kid was Walter Farley, and she has read every book he ever wrote. He also inspired her to become a writer when she figured out that becoming a jockey wasn't in the cards.
4. She has the best summer office in the world: her own back yard. Flower gardens and a small urban orchard make it a serene place to write.
5. Her husband reads most of what she writes and gives really good feedback. He deserves a lot of credit for reading stories about teenage girls.
6. She has a degree in microbiology and worked in market research in the technology sector for more than a decade. You're not allowed to make stuff up when you work in science or research, so she likes her current job as a fiction writer a whole lot more.
7. She has experienced precognition a few times. People usually look at her funny when she tells them this.
8. She was hired as a movie extra for The Hunted, and she got to see Tommy Lee Jones. The sad news is, her appearance in the movie got cut.
9. Thailand, India, Laos, Cambodia, Denmark, Germany, Holland, France, Italy, Greece, Turkey and the Cook Islands are all places she's visited, some of them more than once.
10. Rappelling down the sides of cliffs frightens her, and that's why she does it. Once you've done something like this, the little stuff in life isn't as scary anymore.
11. She loves using real places in Portland as inspiration for her writing. You can see photos of some of these locations on her
Fan Page.
12. When she was eleven, she was playing football in the schoolyard and tackled a boy named Chuck. She ended up breaking her arm. Much later, she married a different boy named Chuck, who fixes things she breaks around the house. Kind of like karma in reverse.
13. She doesn't have a favorite book because she keeps falling in love with new ones all the time.
14. Skye loves to go ziplining. When you go face first, it feels like you're flying.
15. She started playing the flute in fifth grade and played for ten years.
16. She loves to cook but hardly has time now that she's writing full time. When she does, though, she makes a killer batch of paella.
17. She loves animals and owns a dog.
18. Some of the scenes you read about in her books were inspired by gifted people she knows--empaths, mediums, psychics. Yep, we have some pretty trippy conversations.
19. While at the famous Powell's Books in downtown Portland, she found a book called Levitation: A History and How-To Manual. She bought it, of course, but hasn't tried any of the levitation techniques. It looks like way too much work.
20. Her husband's red canoe inspired the scene where Echo and Connor spend the day at Echo's cabin.
You're still reading? Wow...okay, one last random fact:
21. While at an insect zoo outside of Chiang Mai, Thailand, she got to hold a big, black scorpion in her hand. She was a little freaked out, but it was totally worth it. The zookeeper said it was one of the "friendlier, not so poisonous" scorpions. She hopes this was not a mistranslation.