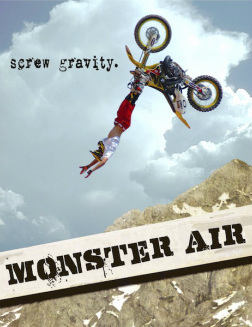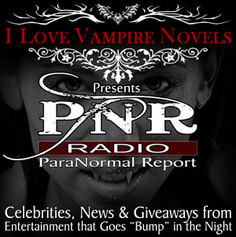 Radio Interview and Book Giveaways!
March 17, 2014
Find out how my paranormal experiences influenced and inspired Echo Across Time!.
Listen here:
Paranormal Radio
, host Arial Burnz.
I'm sharing airtime with Claudia Gray, author of The Spellcaster Series! Enjoy her interview and then keep listening for mine.
---
Monster Air
Monster Air is a full length feature script set in the world of Freestyle Motocross
(FMX) where riders soar sixty feet in the air and throw death-defying tricks in their quest to be the best in the world.
Tony Kyte is a hardcore FMX rider until he collides with and kills a popular competitor. He's determined to make a comeback to clear his name – as well as conquer his fear and guilt. But first, Tony must battle elite riders whose dirty tactics might get him killed.
Contact me
if you're interested in reading the screenplay.
Interview with Ms. Reason Radio
February 13, 2014 at 6:30pm EST

Join me February 13 at 6:30pm EST on the Ms. Reason show where we'll talk about Echo Across Time, personal power, supernatural topics and how you can win an autographed copy of the book!
Listen live or catch the recording:
Skye Genaro on the Ms. Reason Show.


Guest Blog Post:
Live Like a North Shore GirlFebruary 12, 2014I wrote a fun article on going after your goals and living a passionate life, North Shore style. It was inspired by watching girls surf off the coast of Maui when I visited in the fall.
Check it out!
Live Like a North Shore Girl

Interview with Paranormal Radio (PNR)

December 10, 2013

Arial Burnz from

Paranormal Radio

interviewed me about Echo Across Time, and the paranormal experiences that inspired the book series. The interview is pre-recorded and will be posted on PNR Radio in early 2014. Check back to find out when you can listen.

Supernatural Summer TV pilot update.

December 9, 2013
The first book in the Echo Saga is published, and the Supernatural Summer pilot is next on my project list. What am I looking forward to the most? Brainstorming the supernatural teen episode ideas!

Is Supernatural Summer headed
for TV?

September 30, 2013
A Portland, Oregon producer recently read--and loved--Supernatural Summer! So much so that she's asked me to write a pilot script that she can pitch to her television contacts. As part of this project, I'll also be outlining ideas for ten additional episodes.

My latest novel, Echo Across Time, is due out in early December, so I won't be working on the Supernatural Summer project until the end of 2013.

Check back for updates!